Para Alpine Skiing is an original winter Paralympic sport having featured at every edition since Ornskoldsvik 1976. Find out more about this sport which sees some of the most daring athletes with physical and vision impairments race to be the fastest across the finish line.
1. Some Para Alpine skiers are completely blind, racing down the mountain with only the sound of their guide to follow. Some guides use speakers strapped to their backs while others give athletes directions using headsets.
Ⓒ OIS Photos
 
2. Para Alpine skiers combine speed and agility while racing down slopes at speeds of around 100km/h.
3. Skiers with physical impairments compete in either a standing or sitting category. Those in the sitting category use sit-skis and 'outriggers' – poles with a foot – while some standing skiers also use outriggers.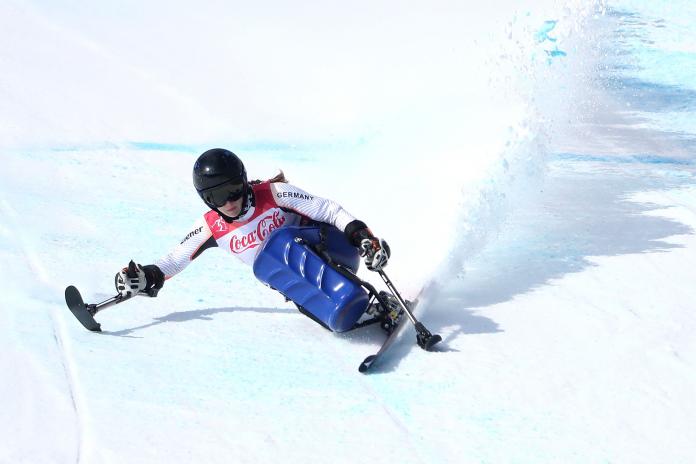 Ⓒ Getty Images
4. With 16 titles apiece, Germany's Gerd Schoenfelder and Reinhild Moeller lead the overall men's and women's medals tables, respectively, in Para alpine skiing.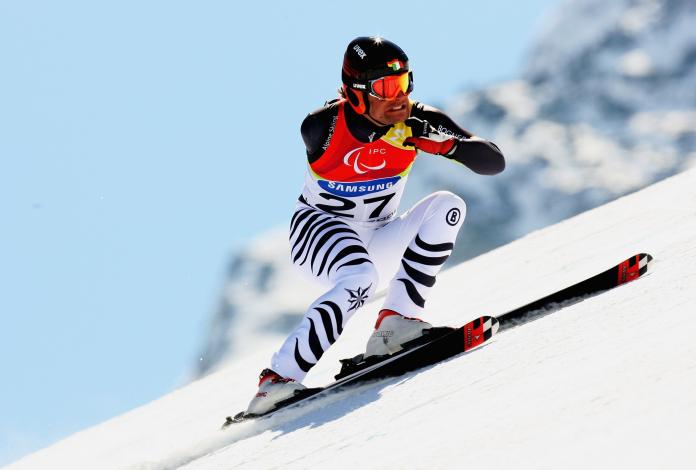 Ⓒ Getty Images
5. Slalom and giant slalom were the first disciplines to be included at the Paralympic Winter Games in Ornskoldsvik in Sweden in 1976. Downhill joined at Innsbruck 1984 and super-G at Lillehammer 1994. Super-combined is also a medal event at today's Paralympics.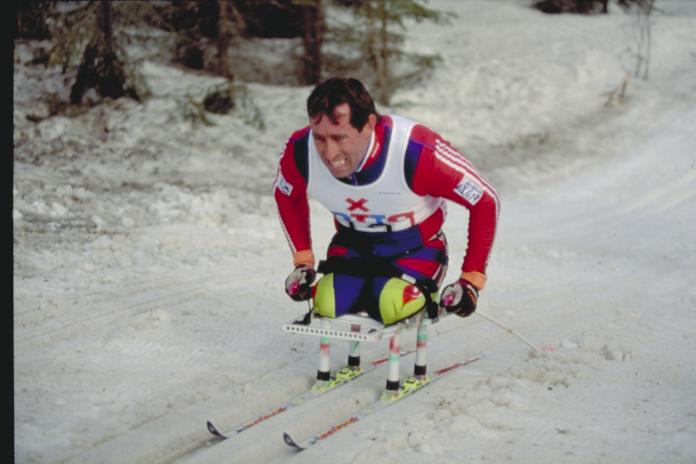 Ⓒ Lillehammer 1994
6. Giant slalom for Para alpine skiers was featured as a demonstration event at the 1984 Olympic Winter Games in Sarajevo.
7. The first documented Championships for skiers with an impairment were held in Badgastein, Austria, in 1948 with 17 athletes taking part. Since 1950, events have been held around the world.
8. Twenty-one countries have won Para Alpine Skiing gold at the Paralympic Winter Games.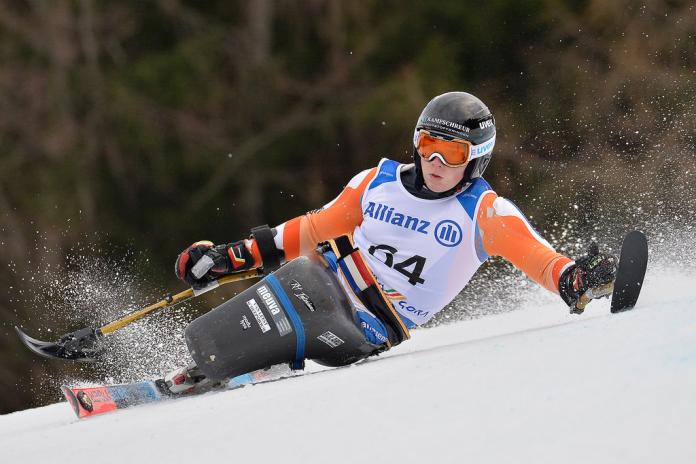 9. The USA are the most decorated country in Para Alpine Skiing, with 96 golds, 91 silvers and 70 bronze. The other top five countries are, in order, Austria, Switzerland, Germany and France.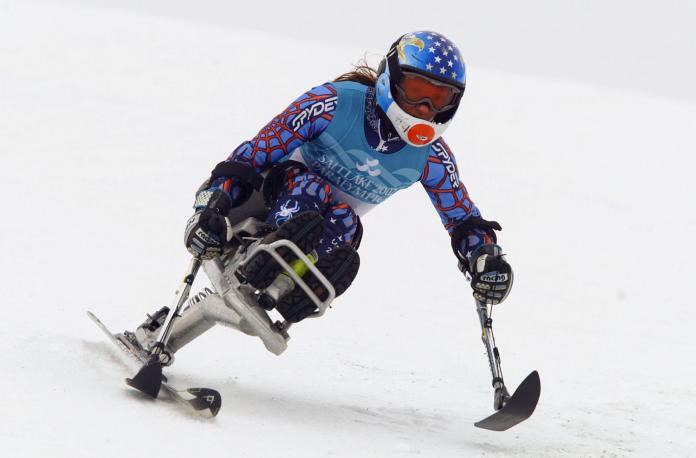 Ⓒ Getty Images
10. Competition at the Winter Paralympics in Beijing, China, will see 220 male and female athletes go for gold.
(Visited 1 times, 1 visits today)